Ko Tongariro te maunga
Ko Te Awa Kari o Ngatoroirangi te awa
Ko Te Arawa te waka
Ko Maketū te papa tapu
Ko Whakaue Kaipapa te whare tupuna
Ko Rangiuru te whare kuia
Ko Whakaue Kaipapa te tangata
Ko Ngāti Whakaue te Iwi
Ko Whakaue ki tai, Ko Whakaue ki
Maketū te hapū
No reira, tena koutou katoa!
Ngāti Whakaue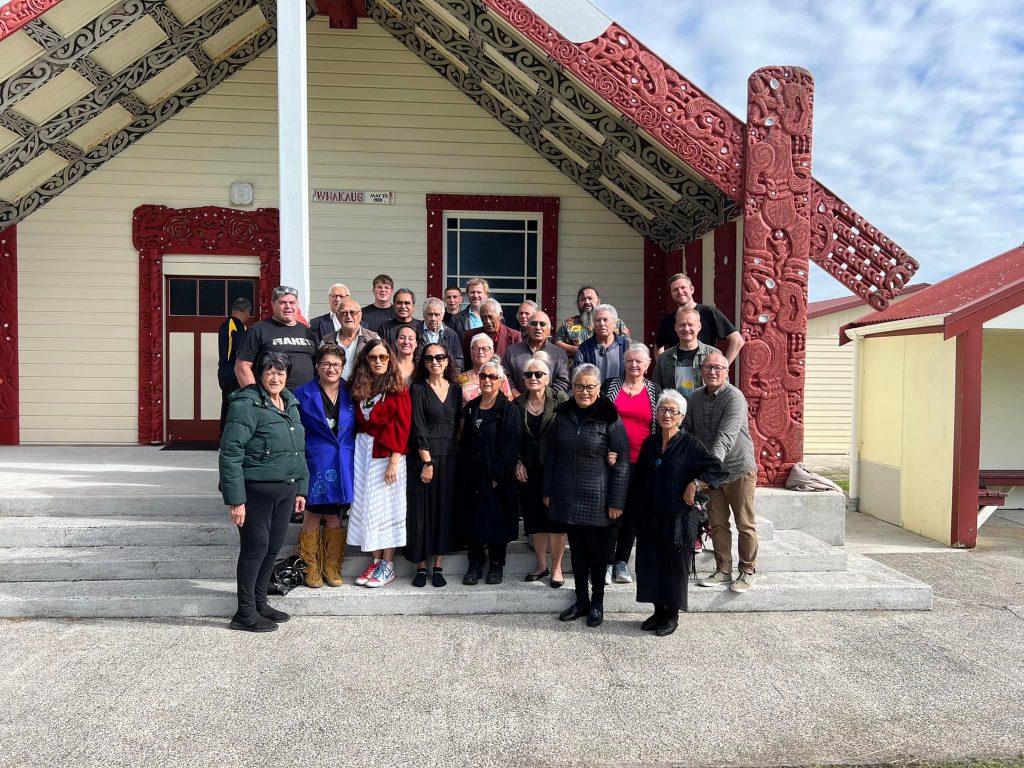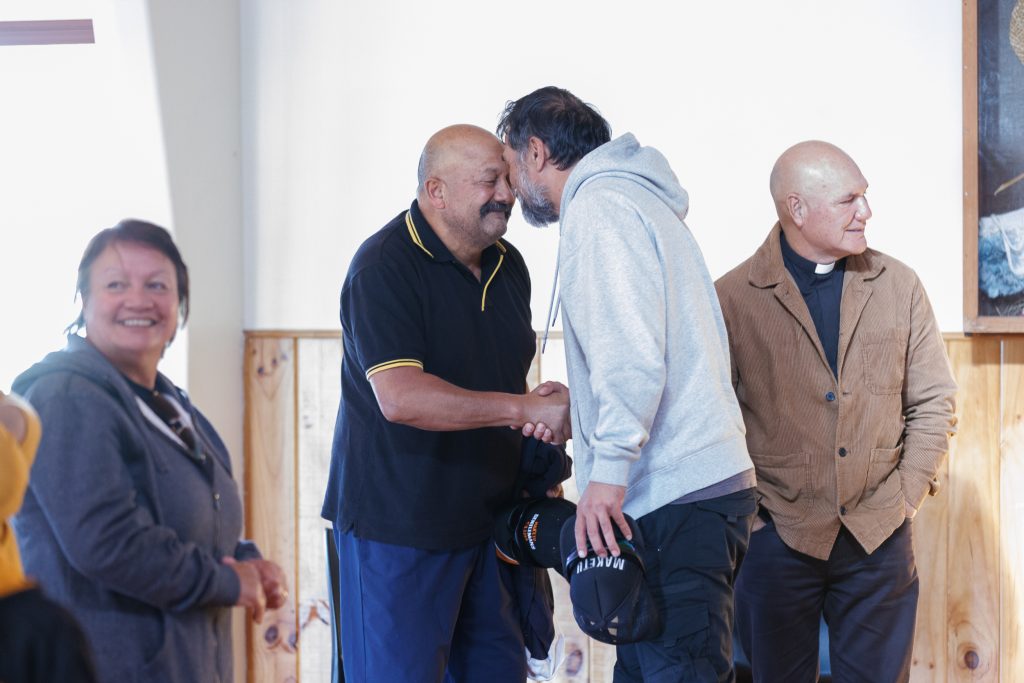 Ngāti Whakaue are the descendants of Whakaue Kaipapa and Rangiuru. 
Whakaue was a recognised and respected leader amongst his people. He was a direct descendant of Tamatekapua, captain of Te Arawa waka.
Tamatekapua
Kahumatamomoe
Tawakemoetahanga
Uenukumairarotonga 
Rangitihi
Tuhourangi
Uenukukōpako
Whakaue Kaipapa
Ngāti Whakaue are located in two key areas:
Rotorua (Ngāti Whakaue ki Uta)
Maketu (Ngāti Whakaue ki Tai)
Ko Whakaue ki Tai e tiaki te Takutai moana, Ko Whakaue ki Uta e manaaki ngā roto.
Ngāti Whakaue ki Tai holds the whakapapa connection for Ngāti Whakaue at Maketu. We occupy and care for the coastal area, while Ngāti Whakaue ki Uta occupy and care for the lakes area within our wider tribal rohe.
Following the landing of Te Arawa waka at Maketu, many of those on the waka headed inland in search of new lands. The ancestors of Ngāti Whakaue who remained behind to establish a new life in Maketu are the tupuna of Ngāti Whakaue ki Maketu.
As the landing place of Te Arawa waka, Maketu is often referred to in whaikorero as "Te Ipukarea o Te Arawa". Maketu is also known as "Te Ihu o Te Waka", reflecting the boundaries of Te Arawa as cited in the phrase "Mai Maketu, ki Tongariro".
Ngāti Whakaue shifted away for a short time when Rangitihi, who was born in Maketu,  moved to Paengaroa and lived at a Pā Site called Pakotore. 
His sons Tūhourangi and Uenukukopako settled within the Rotorua areas as did Whakaue Kaipapa, who lived at Mokoia Island with his wife Rangiuru and their children. However, the return to Maketu was catapulted by the invasion of Hongi Hika on Mokoia Island in 1823.
From that battle onward Ngāti Whakaue were determined to source muskets as weapon to ensure their survival.
When the Danish trader, Hans Felk Tapsell, came on their path, they saw their chance. Tapsell had met Ngāti Whakaue kuia who had been captured by Ngāpuhi and taken up North. The kuia had told him that Maketu had the best quality flax.
Tapsell then travelled to Tauranga where he met with a number of Ngāti Whakaue chiefs including Tohi Te Ururangi, Te Haupapa, Pukuatua, Te Amohau and Ngahuruhuru. The trader negotiated and paid for land in Maketu. The Ngāti Whakaue chiefs, keen on making the Pakeha their own, arranged a marriage between Tapsell and Hineiturama, a young chieftainess with the bloodline of Ngāti Whakaue. This marriage ensured that Whakaue would have access to the muskets and that Tapsell remained loyal to Te Arawa in particular.
Although the original intention was to trade dressed flax for muskets, it soon became apparent that Ngāti Whakaue could also purchase blankets, shovels, spades, clothing, livestock, tobacco, alcohol and other things in return for dressed flax. Maketu became the port where ships were loaded with dressed flax and products exported for the markets in Auckland and Sydney. 
When the flax trading era ceased, the descendants of those early chiefs for Ngāti Whakaue remained at Maketu and still live in Maketu today.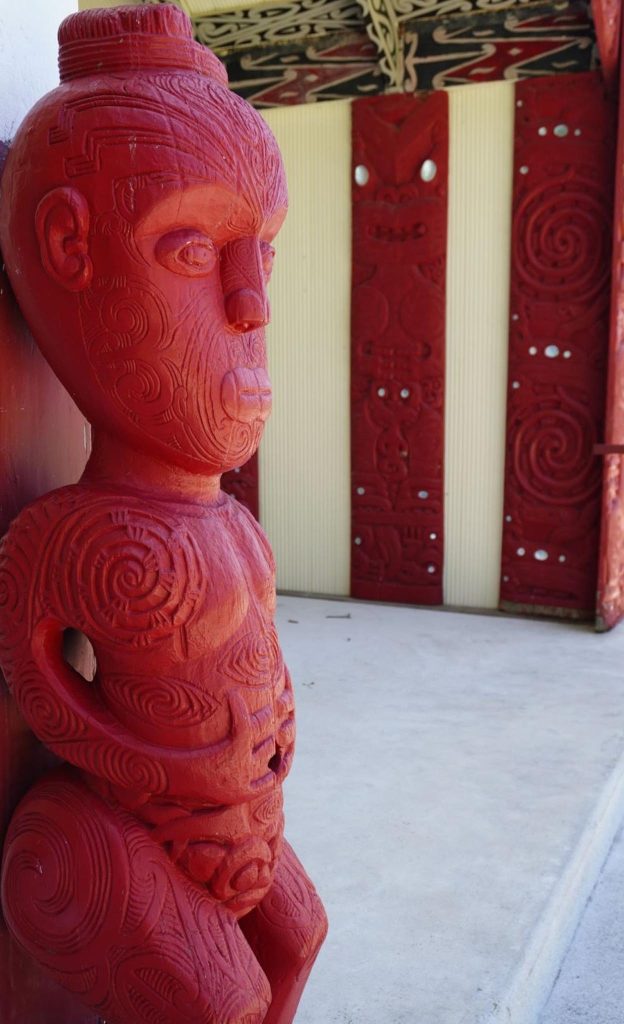 Whakaue Marae
Whakaue Marae is situated on the Tapati (or Tapiti) land block along Maketu Road. In the 1920s, Ngātai Tapsell, the daughter of Tohiteururangi and wife of Retireti Tapsell, utilised the proceeds from the sale of her land interests in Rotorua to acquire timber for the construction of Whakaue. The marae was inaugurated in April 1928.
Whakaue Kaipapa is the name for our Whare Tupuna (ancestral house). The Whare Kai (dining room) is named Rangiuru who was the wife of Whakaue Kaipapa and a descendant of Tapuika. Adorning the apex of the Whare Tupuna is Hatupatu, who avenged the burning of the Arawa waka. Inside the Whare Tupuna, carved into the Poutokomanawa, (heart pou) is Ngātoroirangi, the tohunga of the Arawa waka. 
The marae overlooks Te-Awa-o-Ngātoroirangi, the Maketu estuary, into which the Kaituna River flows, and bears witness to the degradation of the taiao and our places of mahinga kai. Environmental degradation and the impacts of a rapidly changing climate are key issues for haukāinga.
Te Rūnanga o Ngāti Whakaue ki Maketū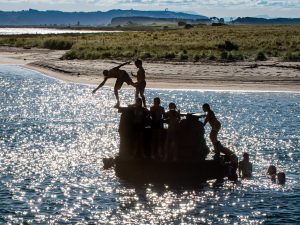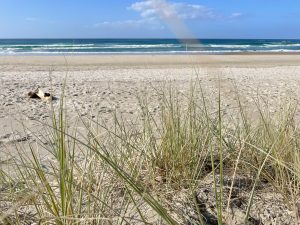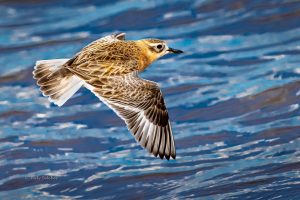 Te Rūnanga o Ngāti Whakaue ki Maketū was formed by tangata whenua in Maketu in 2002 to be the voice of the people when it comes to the well-being of our hapū. It is the Iwi Authority and representative governing body of our coastal hapū.
The Rūnanga exists to protect and enhance the interests and rights of Ngāti Whakaue in and around Maketu, and to sustain these interests and rights for future generations. The Rūnanga is the mandated iwi authority for Ngāti Whakaue ki Maketu, providing services and advocacy for our people and our environment. We are here to uphold the mana of Ngāti Whakaue ki Maketu.
With regards to council relationships and processes (e.g. resource consents), we:
administrate and implement the Hapū Management Plan
seek co-management and kaitiakitanga (guardianship) of the natural resources for Ngāti Whakaue ki Maketū hapū
seek inclusive processes and decisions for resource management plans and strategies
educate Councils in our role as tangata whenua and kaitiaki of the taiao
ensure sustainable practices are implemented.
Our strategy focuses on the interconnection and interdependence of the wellbeing of the people with the wellbeing of the environment.
"Ka ora te taiao, ka ora te tangata"
"When our environment is healthy, the people are healthy."
Our Mission
Our mission is to influence better outcomes for our environment and our people, now and into the future.
Our Key Values
Whanaungatanga
(family values)
We respect, foster and maintain important relationships within the iwi and within the community.
Kaitiakitanga
(investing in the future)
We work actively to protect the people, environment, knowledge, culture, language and resources important to future generations of Ngāti Whakaue ki Maketu.
Manaakitanga
(how we treat each other)
We pay respect to each other, to iwi members and to all others in accordance with our tikanga (customs and traditions).
Tikanga
(doing the right thing)
We strive to ensure that the tikanga of Ngāti Whakaue ki Maketu is practiced and acknowledged in all our actions and outcomes.
Rangatiratanga
(leading by example)
We strive to maintain a high degree of personal integrity and ethical behaviour in the actions and decisions we make.
Kotahitanga
(unity of purpose)
We strive to act collectively and in unison at all times recognising that only in unity is there strength.
Maramatanga
(recognising knowledge)
We pursue knowledge and ideas that will strengthen and grow Ngāti Whakaue ki Maketu and our community.